---
Kathy Newman - Newlon
Monrovia High School
Class of 1971
"Honorary DON"
---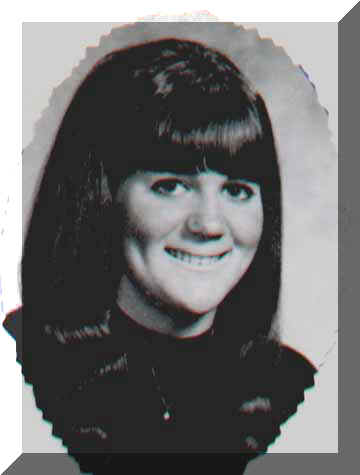 I graduated from Monrovia High School in 1971 (that's a "San Gabriel" Valley girl, I guess!)! ▄

My husband, Paul, graduated from M.H.S. too, in 1969! After graduating he
joined the U.S.Navy. We were high school "sweethearts" and got engaged on my Junior Prom night. We have been married for 28 years now!

We have 2 sons...Trent 27 and Nate 16.
Trent and our daughter-in-law have one son, our first grandbaby!!! We have enjoyed watching him grow over thepast 18 months!!

We moved to Colorado 6 years ago, but our oldest son and his family,as well as both Paul's family and my family and many close friends still live in
California which gives us an excuse to visit there often!!!

In California I painted storefront windows and airbrushed t-shirts. Now
that we are settled in Colorado I have gone back to airbrushing, tole
painting, renewed my 15 year rubber stamping habit by becoming a STAMPIN'UP« Demonstrator and love working on my family photo albums the "Creative Memories" way!!

I think this website is a wonderful tool to reunite all of you from V.H.H.S.
and I love checking in on it often to see what's new! You guys are great! I
want to thank you for letting me join in your adventure as an Honorary Don!!!

---
[ Up ] [ Michelle Landin ] [ Kathy Newlon ]